Culinary delights are at the heart of the Lungau with numerous cafes, restaurants and alpine huts, many offering their very own secret speciality dishes.

Local Restaurants, Bars and Cafes
There are a number of very good restaurants, a handful of cafes and a few bars located locally in St Michael.
Each restaurant mentioned here has a link for further information, menus, location and opening times.
Click to view...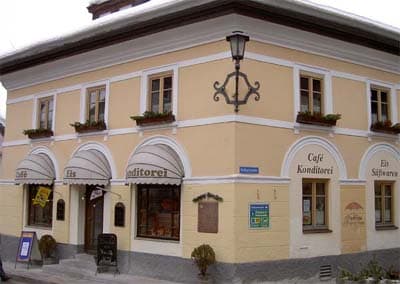 For a good cup of coffee and a snack or sweet treat we recommend the Cafe Mandl in the town centre, which is a family run music cafe and bar steeped in tradition and offering fresh home-made cakes, ice creams, sausages and drinks including their own brand of beer and delicious Gluhwein.

Further afield in Mauterndof, meat lovers will enjoy an afternoon or evening at the Gasthof Brunnerwirt. The Pizzeria Stamperl on Katschberg offer amazing pizzas and burger dishes.
Mountain Huts and Refuge for Skiers, Mountain Bikers and Hikers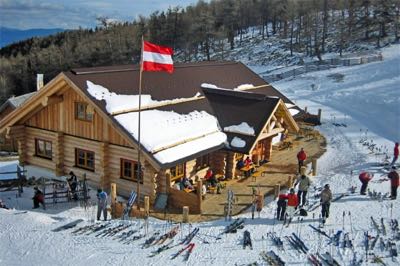 In convenient locations through the valley's network of trails and pistes you can find a selection of staffed alpine huts offering a mouthwatering menu of traditional dishes served in healthy measures. Typically there will be a selection of soups, sausage, salads and also hearty potato and meat dishes. Enjoy a warming mug of hot chocolate on a winter ski day or a cold beer in the summer sunshine at an elevation of up to 1,800 meters.